We Can't Wait to Get Our Hands On These New Vegan Sausages From Field Roast
Last week at the Natural Products Expo, beloved vegan food company Field Roast announced 10 brand-new products that will hit stores in 2017.
The lineup is pretty impressive and includes several products in the nondairy Chao line, such as Chao butter, Chao mayonnaise, and Mac n' Chao, as well as Fruffalo Wings, miniature corn dogs, and katsu cutlets from the frozen line.
But anyone who knows Field Roast knows that they have some of the best vegan sausages on the market. In my opinion (as a die-hard Field Roast fan), the most exciting 2017 addition is their seasonal sausages:
• Brätwurst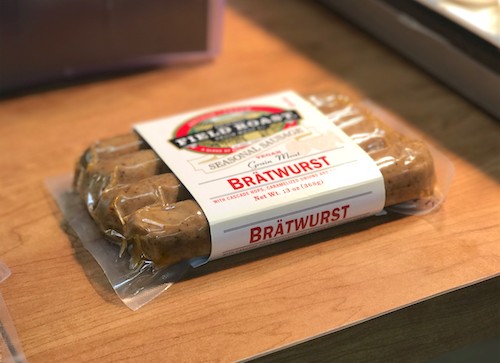 With cascade hops and caramelized onions, this new flavor is sure to be a game changer.
• Lil' Smokies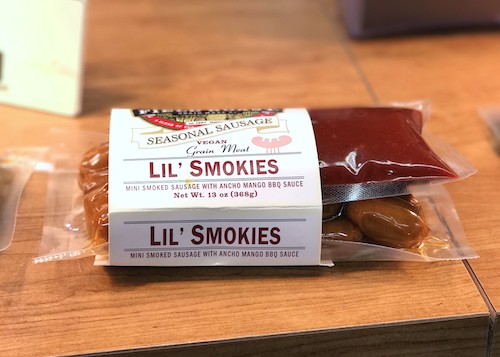 These mini smoked sausages come with an ancho mango barbecue sauce and make an excellent cocktail weenie!
• Hawaiian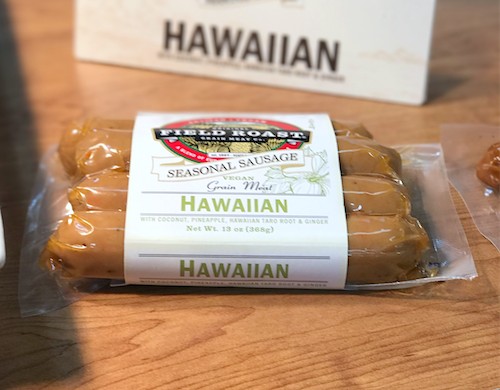 Made with coconut, pineapple, ginger, and Hawaiian taro root, this flavor will take grilling season to the next level.
Stay tuned, because these new goodies will come to a store near you in May!
Fortunately, with the vast variety of mouthwatering vegan products already available at grocers far and wide, there's never been a better time to adopt a healthy and humane meat-free diet.
Click here for a list of our favorite vegan meats.