The Heartwarming Story of This Lucky Piglet Will Brighten Your Day
This tremendous rescue story started when a college student convinced one farmer to spare this little pig's life.
And now, thanks to the folks at Woodstock Farm Animal Sanctuary, Lexi will live out the rest of her days in peace!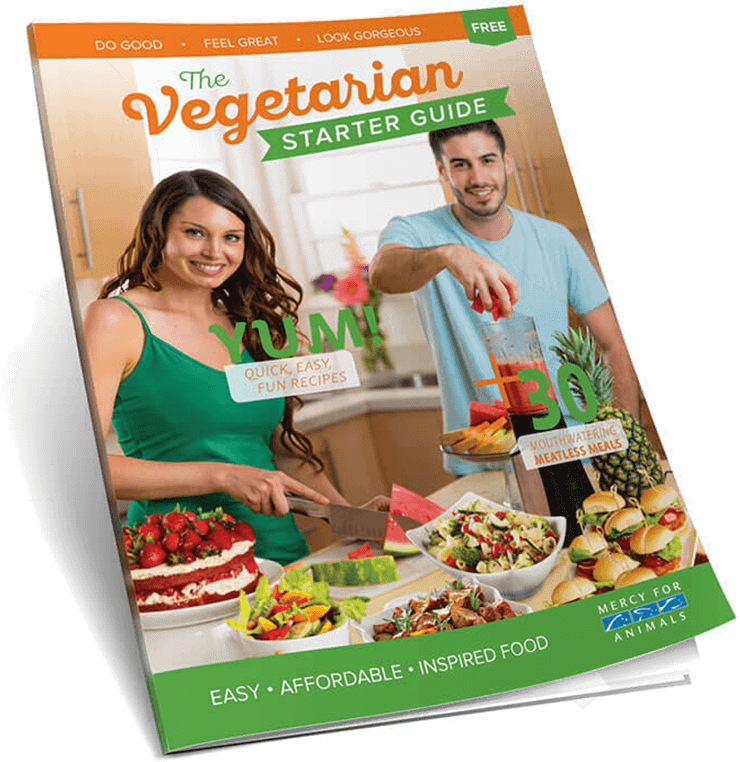 Get Your Free Vegetarian Starter Guide

You did it!
Thanks for pledging to move toward vegetarian eating! Your free Vegetarian Starter Guide should be downloading now to help you get started. If it's not, click here.

We're also emailing you some great meal ideas—please check your inbox now to make sure your spam folder doesn't steal them from you (we're thegreenplate@mercyforanimals.org).

The guide is our gift to you. Please consider donating so we can continue to give others the resources and support they need. Everything helps.
Take action locally
Fill out the form
Submit your story
Fill out the form