Vegan Version of "I Can't Believe It's Not Butter!" Set to Debut. Here Are 3 More to Try.
The makers of famed margarine brand I Can't Believe It's Not Butter! have just announced plans to introduce a vegan version to their widely available product line. This new product is free not only of dairy and other animal ingredients but also of partially hydrogenated oils, artificial flavors, and preservatives. It also contains less saturated fat and calories, making it a healthier alternative to traditional dairy butter.
Retailing at $3.19, this new plant-based alternative is more affordable than a few alternatives already on the market. Given the company's nationwide distribution, the product will surely be easy to find.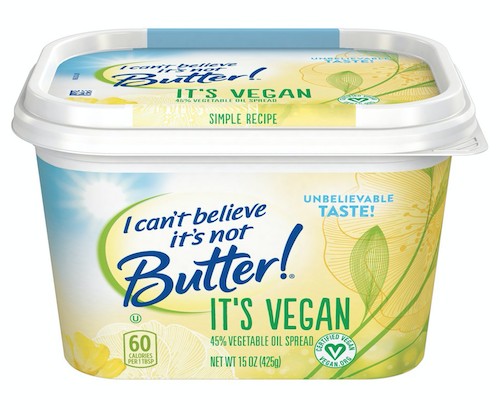 But we don't have to wait, as there are already several dairy-free options on the market:
Earth Balance Buttery Spread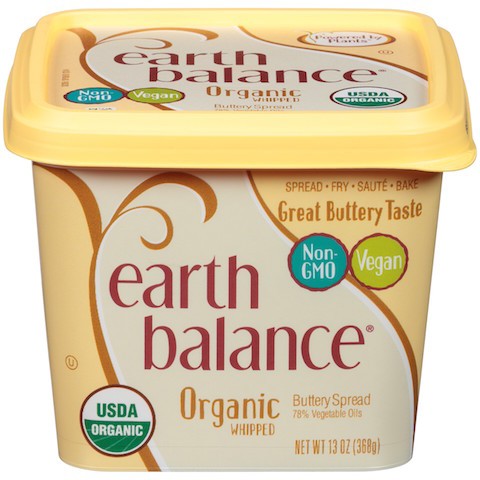 Earth Balance buttery spread is perfect any way you'd use dairy butter. It also comes in sticks perfect for baking.
Miyoko's Creamery VeganButter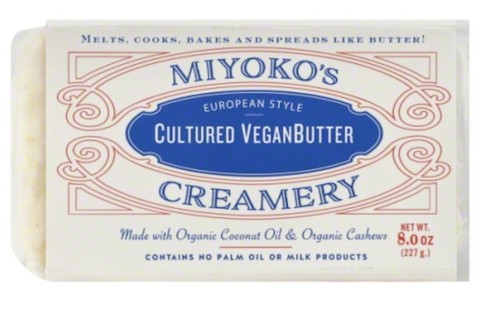 This amazing plant-based product is cholesterol-free, non-GMO, and perfect in all your favorite recipes. Now you can buy it at Trader Joe's!
Smart Balance Organic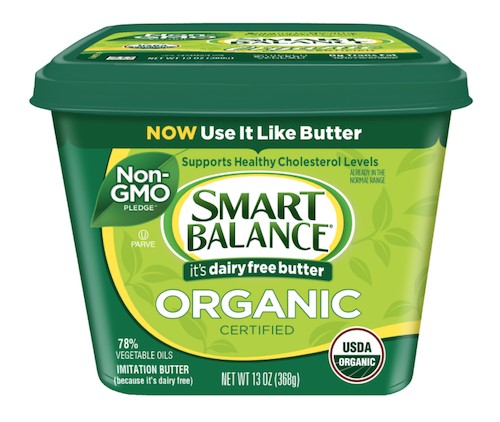 Smart Balance offers a variety of products. Check the label to be sure you've got the dairy-free one!
Want more? Here are eight ways to eat less dairy without even trying!