Vegan Hacks: 4 Ways to Upgrade Your Ramen Noodles
Ramen noodles are an easy-to-make staple, especially popular with busy students who are short on time and money. And lucky for animals,
Nissin Foods offers a vegan 'oriental' flavor.
Here are a few hacks that will help you take your noodles to the next level:
1. Veggie Lover's Ramen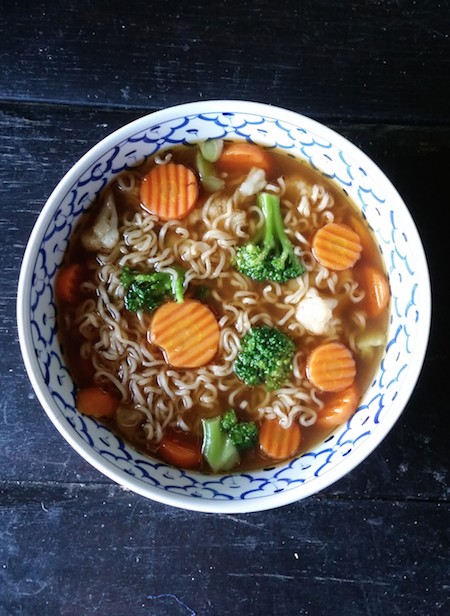 Add frozen veggies like carrots and broccoli or fresh greens like spinach and kale to get an extra dose of veggies in your day!
Pro Tip: Add a little bit of sesame oil to take this dish to the next level.
2. Pad Thai-Style Ramen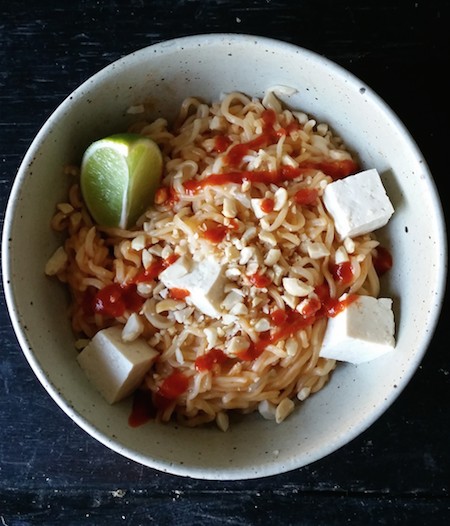 Instead of the seasoning packet try adding chili paste and lime juice and then top with freshly ground peanut, tofu, and Sriracha!
Pro Tip: Serve with lime wedge and top with bean sprouts, green onion, or cilantro!
3. Miso Lover's Ramen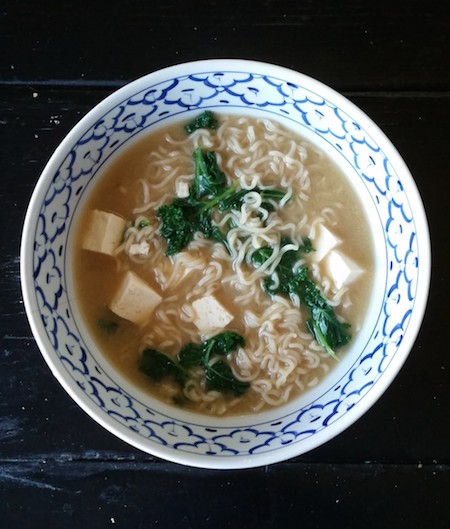 So easy and delicious! Use half the seasoning and add in some miso paste, tofu, and kale.
Pro Tip: Consider adding shiitake mushrooms for more substance.
4. Spicy Peanut Butter Ramen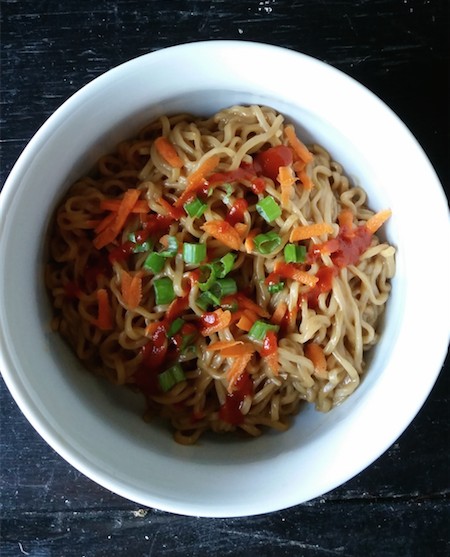 Everyone loves peanut butter! Skip the seasoning packet and try adding soy sauce, peanut butter, and Sriracha.
Pro Tip: Garnish with shredded carrot, green onion, and more!
Looking for more easy meal ideas? Click here for a list of recipes you can make in no time!