WINNING! This Shop Sells Vegan Bacon by the Pound and It's Amazing
Last weekend, I had the pleasure of stopping by The Butcher's Son, and all-vegan delicatessen in Berkeley, California. Known for their impressive selection of sandwiches packed with a variety of house-made vegan meats, this deli is a real game changer.
Of course, I sampled several sandwiches, which were show stopping all on their own. The Steak and Egg Hoagie was one of the best breakfast sandwiches I've had, and the Hot Deli on Rye is not to be underestimated. They even have deep-fried house-made mozzarella, which they serve with marinara. But the most exciting part of the trip was the vegan bacon. And they sell it BY THE POUND.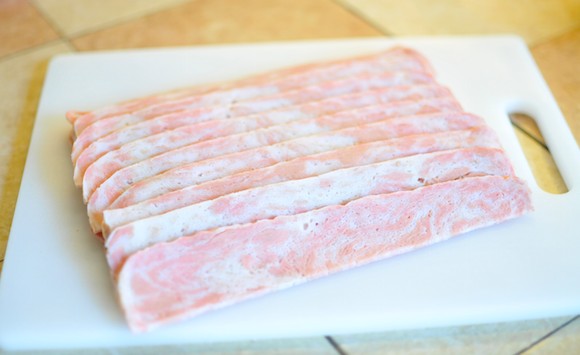 This is literally the BEST vegan bacon I've ever had, and I've had pretty much every kind. This masterpiece is salty, smoky, and crispy but not tough, giving it the perfect mouthfeel.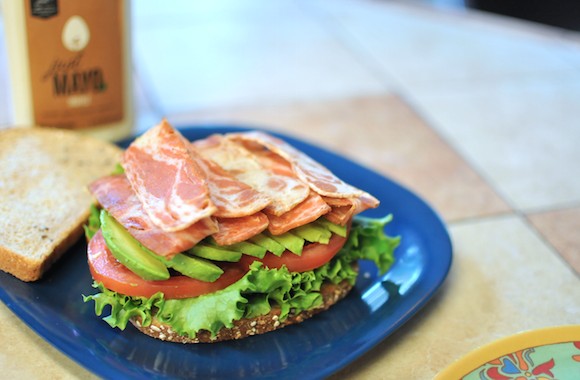 So naturally, I had to make some tasty BLTs once I got back home (and tell the world). Needless to say, I'll be making another trip to Berkeley soon.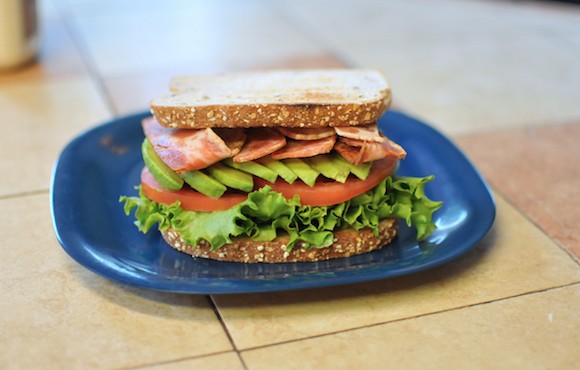 It's truly amazing to live in a time when we can enjoy all of our favorite flavors without harming animals. We don't need to wait until there's a vegan butcher in every town. With the wide variety of mouthwatering vegan products already available at grocers nationwide, there's never been a better time to ditch cruel animal products.
Click here to order a FREE Vegetarian Starter Guide.