The Top 10 (Vegan) Pumpkin-Flavored Things at Trader Joe's, Ranked
It's official! Pumpkin season is back at Trader Joe's. Since there are so many vegan items to choose from, we decided to pick our top 10 and rank them!
Of course, these are not the only amazing vegan products that Trader Joe's sells during the fall months (and all year round, for that matter), so be sure to stop by your local store and ask customer service for a list of vegan products. And don't forget, there's a bunch of foods that are labeled vegetarian but are actually vegan.
10. Pumpkin Vinaigrette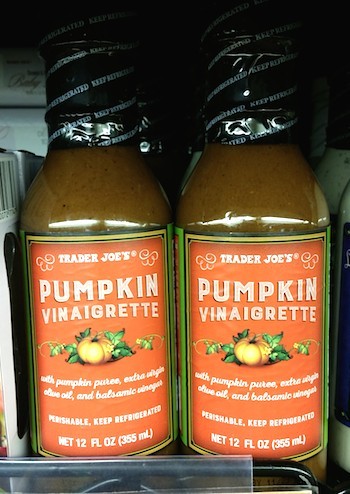 With pumpkin purée, balsamic vinegar, and olive oil, this dressing sure is festive!
9. Pumpkin Spice Almond Beverage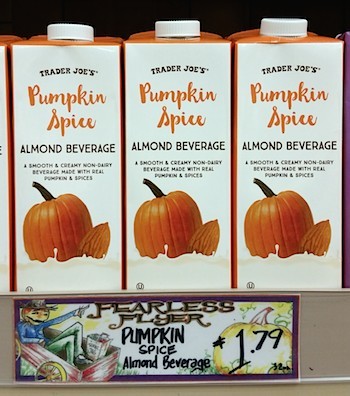 This stuff is a little intense on its own, but it would be great in coffee or cookies!
8. Pumpkin Bagels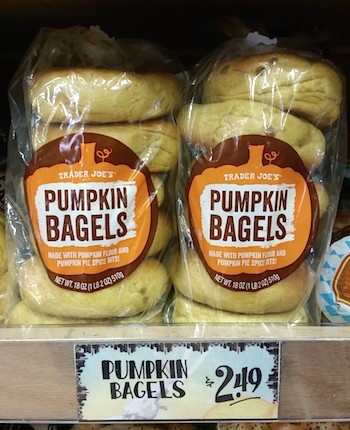 Try these with your favorite nondairy cream cheese (Trader Joe's sells their own)!
7. Pumpkin Bread & Muffin Baking Mix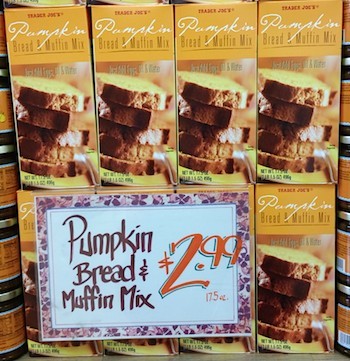 There's a gluten-free version as well, so get baking!
6. Pumpkin Tortilla Chips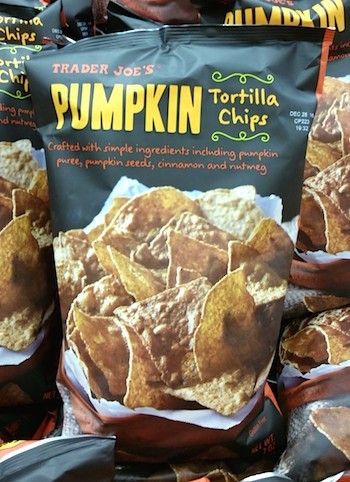 Flavored with pumpkin, cinnamon, and nutmeg, these chips are serving fall realness.
5. Pumpkin O's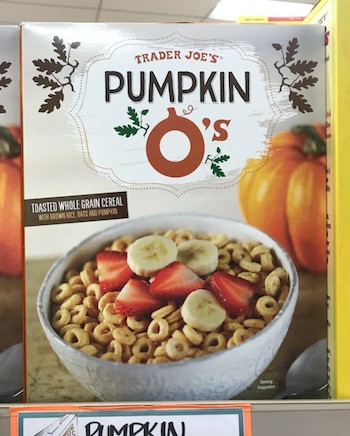 Yum! Add a little pumpkin-season magic to your cereal bowl.
4. Pumpkin Spice Coffee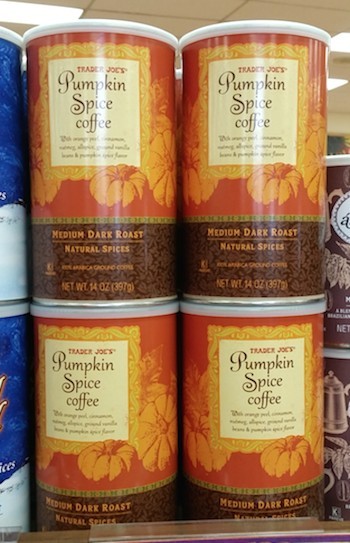 The name says it all.
3. Pecan Pumpkin Instant Oatmeal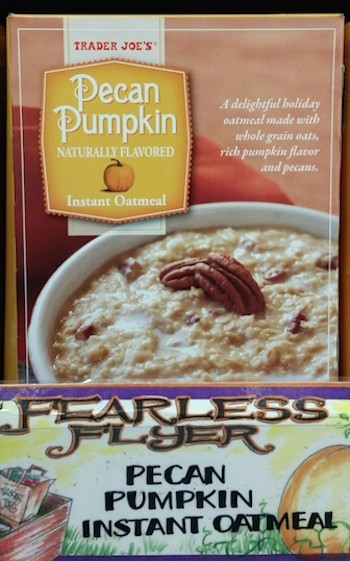 This is a perfect way to start a chilly fall day!
2. Pumpkin Joe-Joe's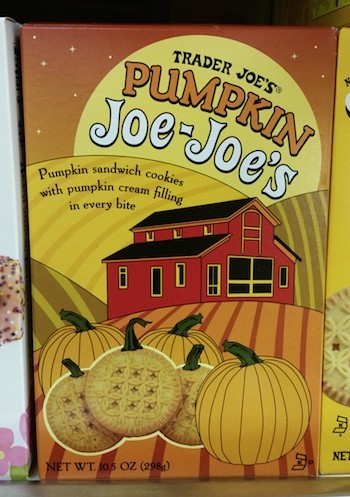 Of course pumpkin Joe-Joe's are near the top of the list; they're AMAZING!
1. Pumpkin Rolls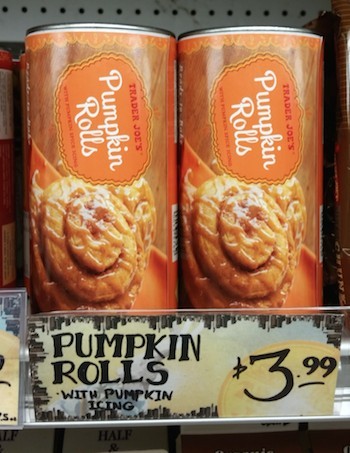 YESSSS!!! These are delicious and ready in no time—our top pumpkin pick!
Want more? Here's how to eat vegan for a week on $20 at Trader Joe's!