The Definitive Guide to Vegan Cheese
With so many amazing new nondairy cheeses on the market, we thought it was time to compile the best of the best!
Daiya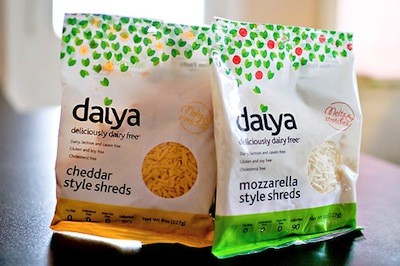 A classic. Daiya comes in shreds, slices, and blocks, and is great melted. Try it on pizza, or include in your favorite mac and cheese recipe!
Daiya also has a line of delicious vegan pizzas using its signature cheese.
Field Roast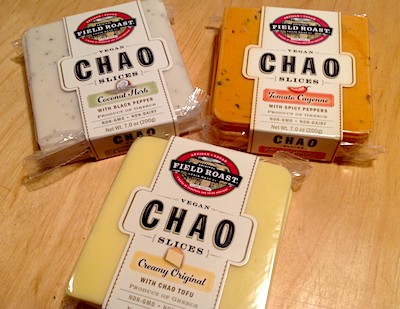 Field Roast's newest product, Chao Slices, reaches beyond traditional flavors like cheddar and mozzarella, and reinvents cheese with brand-new flavors like Creamy Original, Tomato Cayenne, and Coconut Herb.
These are great on sandwiches and burgers, in quesadillas,
or just straight from the package.
Miyoko's Creamery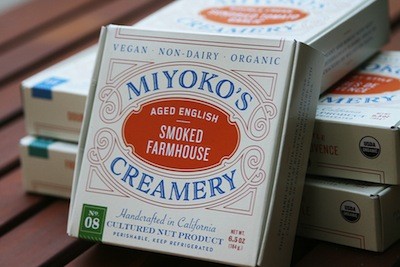 We love Miyoko, and you will too!
These artisan nut cheeses come in a variety of flavors, like Double Cream Chive, Fresh Loire Valley in a Fig Leaf, French Style Winter Truffle, and Aged English Sharp Farmhouse. Cheese and crackers are back!
Follow Your Heart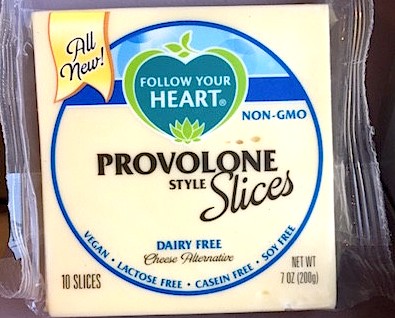 While this company has offered its Vegan Gourmet cheeses for decades, it has recently reformulated with a new take that is out of this world!
In slices and blocks, the new flavors include provolone, mozzarella,
American, and Garden Herb. Pro tip: the blocks can be diced for an impressive cheese tray!
Kite Hill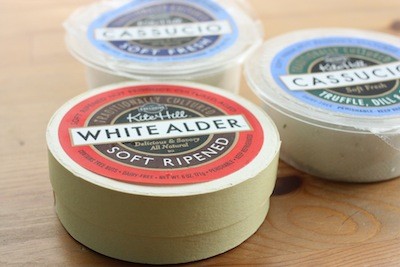 The Soft Ripened and Soft Fresh Truffle, Dill & Chive are absolutely divine! This heavenly cheese is made from almonds, and is perfect spread on crackers or sliced veggies.
Kite Hill also offers an amazing cream cheese as well as ricotta!
Treeline Cheese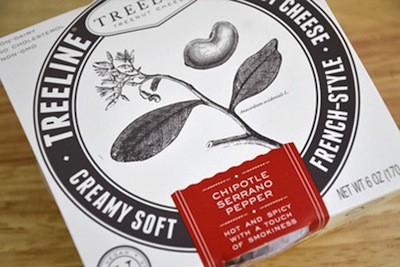 Last, but certainly not least. This aged nut cheese comes in flavors like Cracked Pepper Hard Cheese, Herb-Garlic Soft French Style,
Scallion Soft French Style, and Chipotle-Serrano Pepper French-Style Soft Cheese.
Best yet? One hundred percent of dairy cows love Treeline Cheese!
So there you have it! These companies are providing delicious, dairy-free cheeses, and sparing countless animals a lifetime of suffering on modern dairy farms.
Having trouble finding these products near you? Click here for 11 recipes for delicious, homemade vegan cheeses.