10 Pumpkin-Flavored Things at Trader Joe's Every Vegan Needs to Try
1. Pumpkin Bagels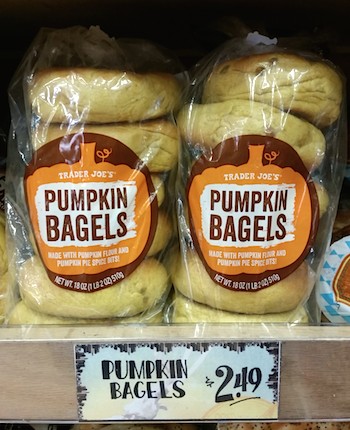 Try these with your favorite nondairy cream cheese!
2. Pumpkin Joe-Joe's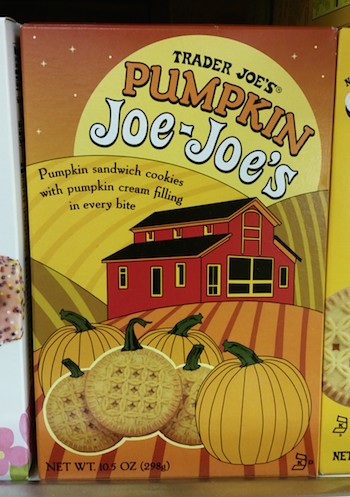 Of course.
3. Pumpkin Bread
& Muffin Baking Mix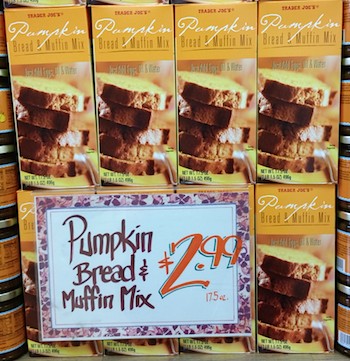 There's a gluten-free version as well!
4. Pumpkin Spice Coffee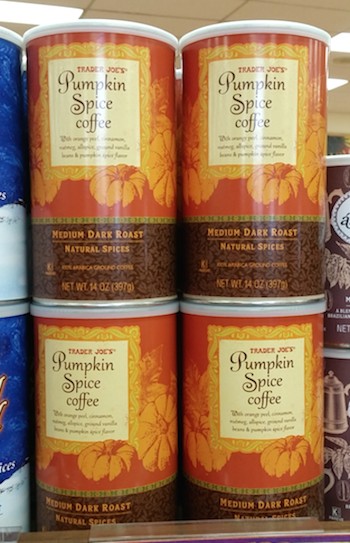 The name says it all.
5. Pumpkin Rolls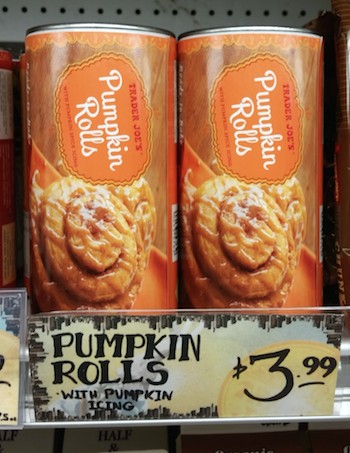 YESSSSS!!! These are delicious and easy to make.
6. Organic Pumpkin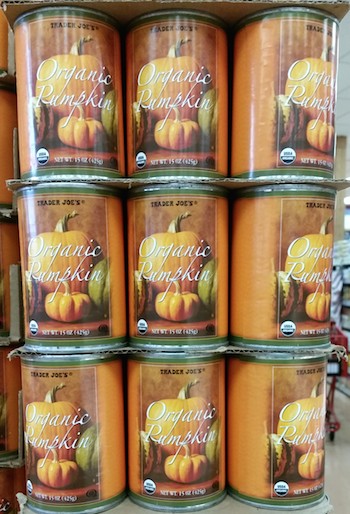 Perfect in all your favorite recipes!
7. Pecan Pumpkin Instant Oatmeal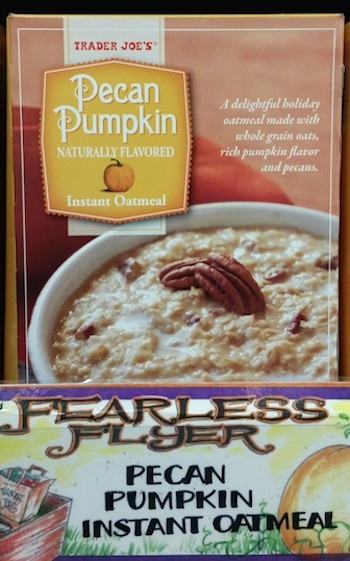 The perfect way to start a chilly fall day!
8. Pumpkin Spice Almond Beverage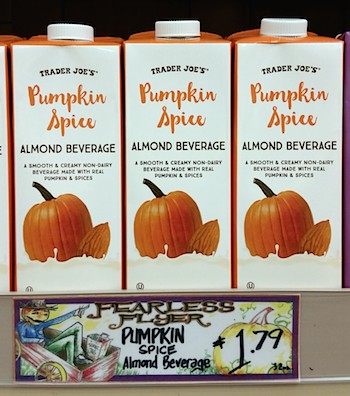 DIY PSL, anyone?
9. Pumpkin Vinaigrette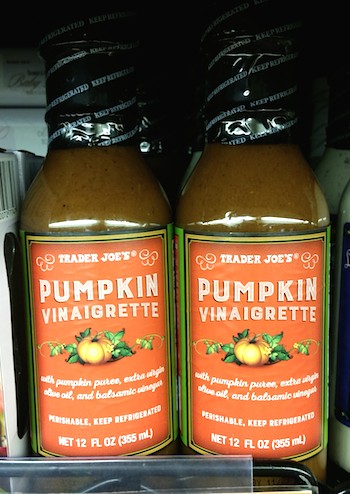 With pumpkin purée, balsamic vinegar, and olive oil!
10. Pumpkin Tortilla Chips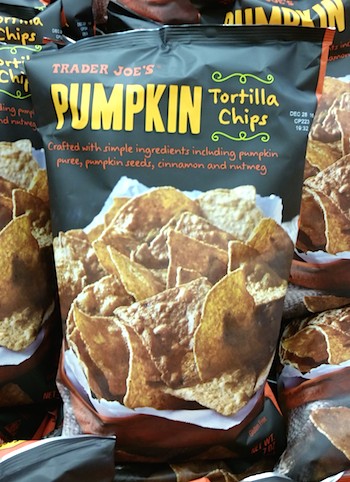 Flavored with pumpkin, cinnamon, and nutmeg.
Love pumpkin? Click here for 12 festive vegan recipes!