18 Vegan Things on Etsy We're Loving Right Now
Etsy, home of countless homemade goods, is also home to a wide variety of fun vegan items. I've scoured the site to find the very best vegan shirts, stickers, pins, and more. These items would make great gifts for vegan friends or family, but don't be afraid to treat yourself!
1. "Friends Not Food" Vegan Sticker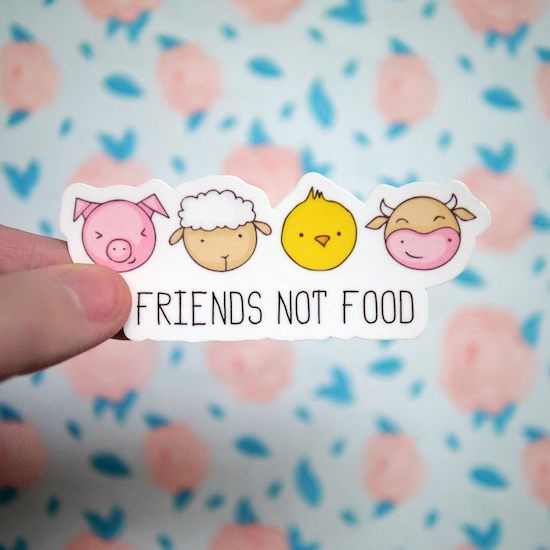 This sticker is a friendly way to let everyone know that animals deserve to be loved, not eaten.
2. "Little Miss Vegan" Mug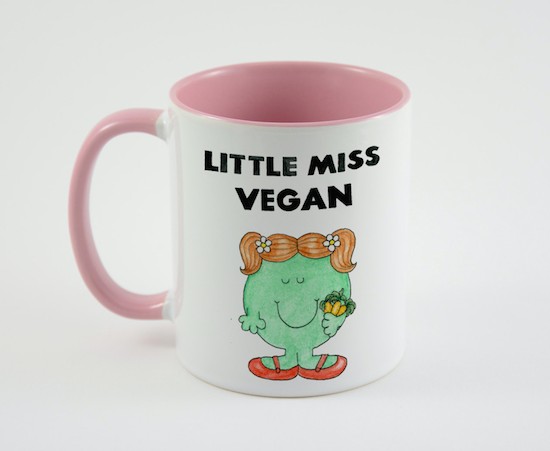 Everyone loves Little Miss!
3. "Compassion Saves Lives" Muscle Tank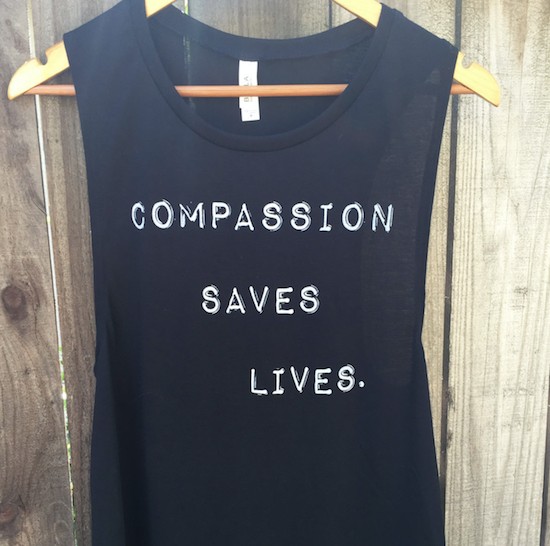 This shirt is great for showing off your #vegangains.
4. "Go Vegan" Pin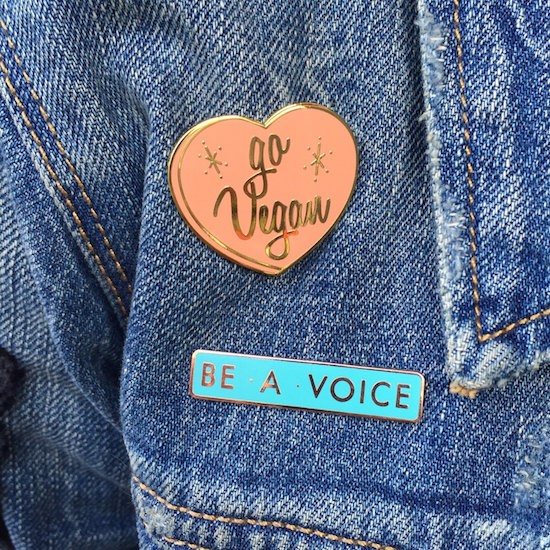 Put this cute little pin on your favorite denim jacket or backpack.
5. "Pet" Avocado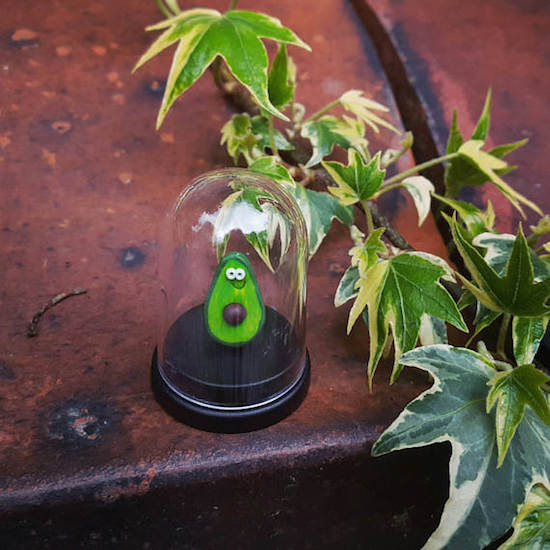 OK, so it isn't exactly a "vegan" thing, but it's precious AF.
6. "Animals Are My Friends" Vegan Poster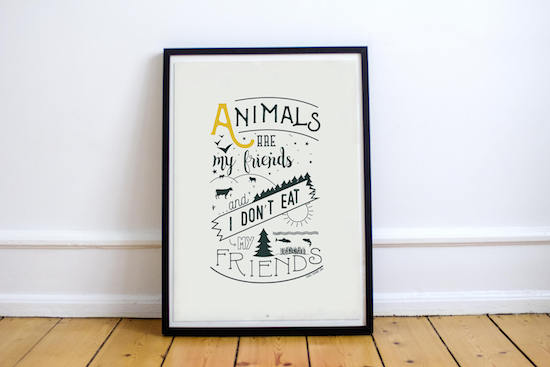 This beautiful print features an inspiring quote from George Bernard Shaw.
7. "Vegan Vibes" T-Shirt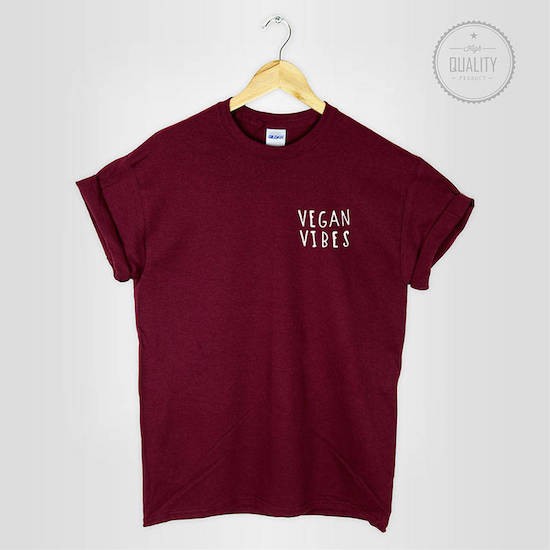 Available in several colors, this simple shirt is only $11.
8. Vegan Lapel Pin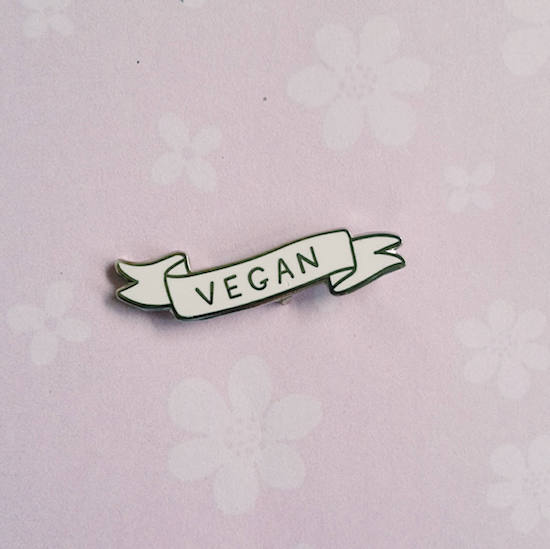 Subtly wear your vegan pride with this pin.
9. "Kale Queen" Sticker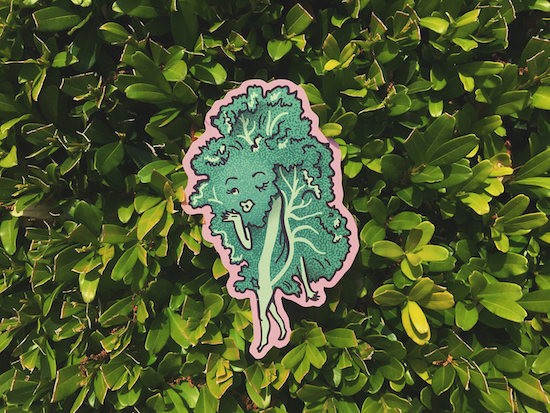 YASSSSSSSSSS! Get this for the vegan diva in your life.
10. "Keep Calm and Become Vegan" Poster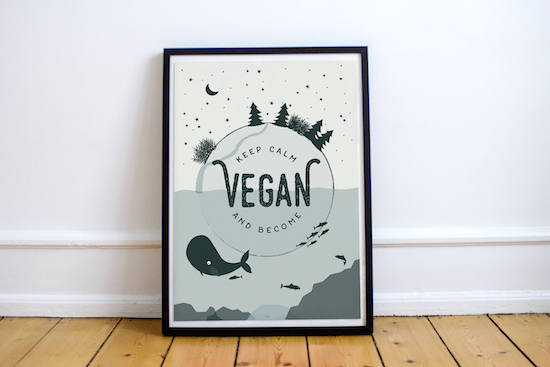 Handmade in the United Kingdom, this poster encourages guests to consider a plant-based diet.
11. "Nooch" Jar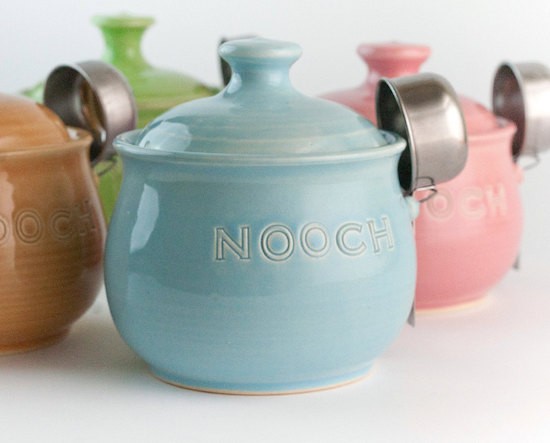 Lovingly known as "nooch," nutritional yeast is a must-have vegan staple. Store it in this adorable jar!
12. "If Looks Could Kale" Sweatshirt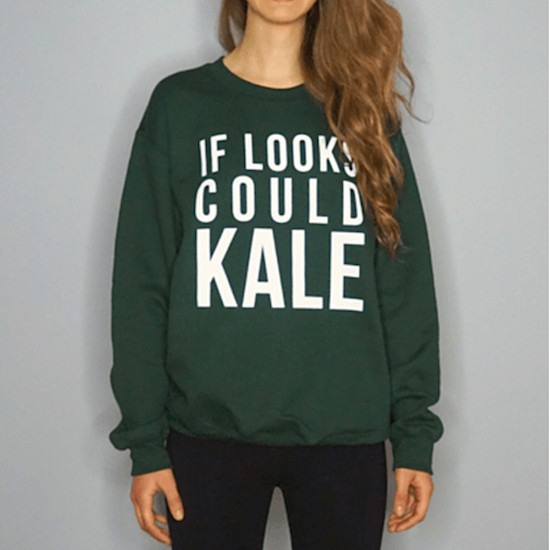 This adorable sweatshirt from Vegetaryn is great for chilly nights.
13. "All You Need Is Love and Vegetables" Carrot Felt Brooch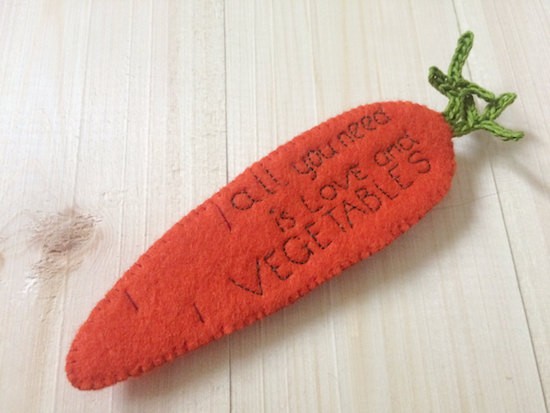 Yes, it's vegan felt, and it's made from recycled plastic bottles.
14. "Go Vegan" La Croix Sticker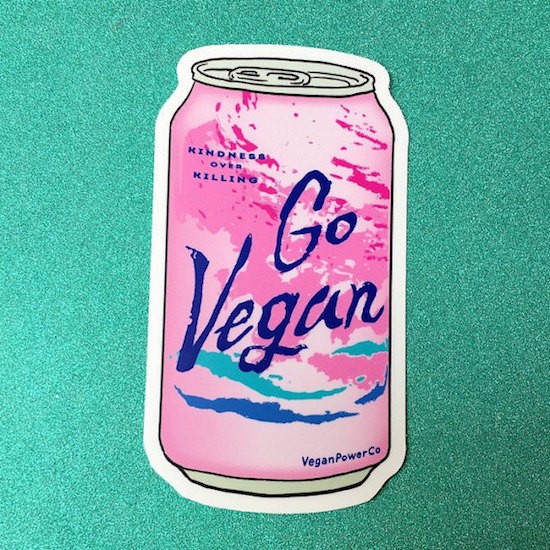 It's available in a variety of "flavors," so check out this Etsy shop to find your favorite.
15. "Welcome to My Vegan Kitchen" Wall Print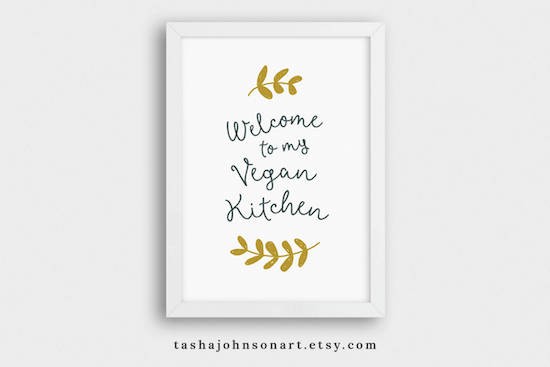 This fun wall print is giving me real comfy vibes rn.
16. "Vegan" Tie Clip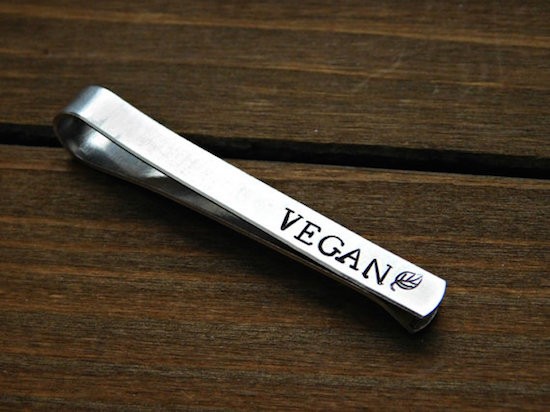 Get this for the vegan professional in your life.
17. "Campbell's Vegan Soup" T-Shirt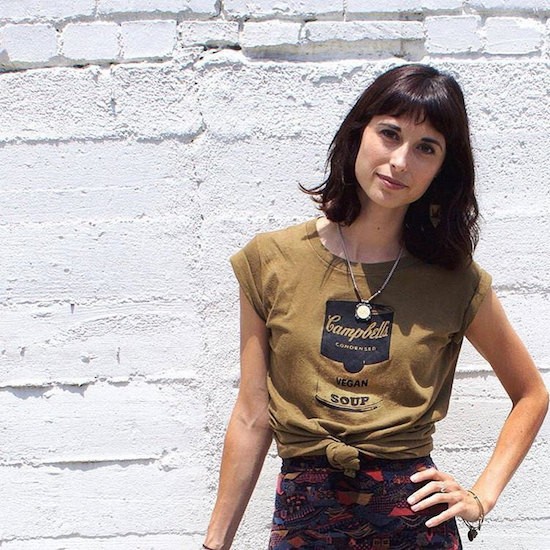 This shirt is made by LeFou (aka Vegan Club), popular for his vegan street art.
18. "Vegan Witch" Socks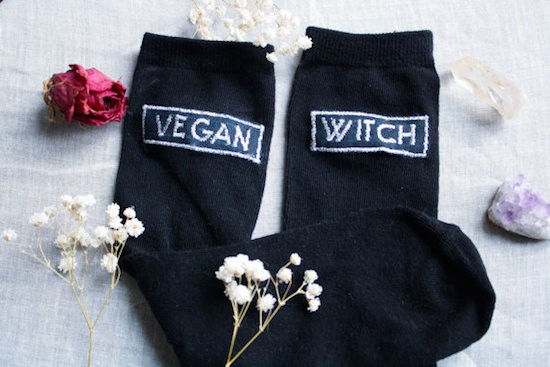 Vegan witches unite!